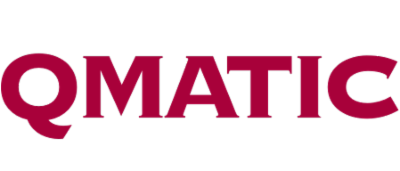 Accessibility statement for Qmatic Web booking
This accessibility statement applies to the customer facing appointment booking website. This website is run by Qmatic.
We want as many people as possible to be able to use this website. For example, that means you should be able to:
zoom in up to 200% without the text spilling off the screen
navigate the website using just a keyboard
listen to most of the website using a screen reader (including the most recent versions of JAWS, NVDA and VoiceOver)
view the website on your preferred device in horizontal and vertical orientation without losing content
We've also made the website text as simple as possible to understand.
VAbilityNet AbilityNet has advice on making your device easier to use if you have a disability.
How accessible this website is
We know some parts of this website are not fully accessible:
Focus is clearly displayed when users navigate with the keyboard
Headings for tables are not coded with caption element - RESOLVED SEPT'22
Performance and Booking issues
For performance or booking issues, please contact the organization providing the appointments or services.
Reporting accessibility problems with this website
We're always looking to improve the accessibility of this website. If you think we're not meeting accessibility requirements, contact us by:
Sending an email with your feedback to: design@qmatic.com
We will get back to you with an answer and planned action in regard to the feedback in 30 days. Unfortunately, we cannot answer requests about booking issues - for these types of issues please contact the organization providing the appointments or services.
Technical information about this website's accessibility
Qmatic is committed to making its website accessible, in accordance with the European standard for accessibility requirements when procuring IT products and services, EN 301 549 V2.1.2.
Compliance status
This website is partially compliant with the Web Content Accessibility Guidelines version 2.1 . AA standard due to the non-compliances and exceptions listed above.
Non-accessible content
See the "How accessible this application is" section for an overview.
Non-compliance with the accessibility regulations
In tests performed March 2022, following issues has been found:
Keyboard Navigation: follows a logical order; there are shortcuts for keyboard navigation; link groups and information areas are grouped
Screen reader issues: some texts, buttons, and headings, are not read by screen readers
Forms: Error messages are tied to their respective form field
Script & wai-aria: Use aria-expanded for areas that can be expanded and collapsed
Due to above issues, following WCAG 2.1 AA success criteria the fails:
Guideline 2.1 Keyboard Accesible
Success Criterion 2.4.7 Focus Visible
Success Criterion 1.3.1 Info and Relationships
Success Criterion 4.1.2 Name, Role, Value
Plan is to fix issues in Qmatic Web Booking Application release during 2022 Q3
What we're doing to improve accessibility
To improve accessibility, we will continuously evaluate the accessibility status and try to make the non-accessible content compliant, according to the Qmatic Accessibility policy.
To improve accessibility, we will:
Improve Expansion panels wai-aria - RESOLVED SEPT'22
Add captions to all table heading - RESOLVED SEPT'22
Preparation of this accessibility statement
This statement was prepared on 8th of December 2021. It was last reviewed on 19th January 2022.
This website has been expert tested on 28th of October 2021. The test was carried out by an expert review through Funka.